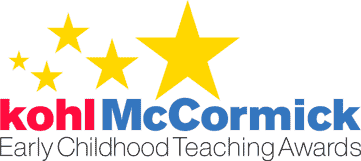 From 1996 to 2011, the Robert R. McCormick Foundation and the Dolores Kohl Education Foundation sponsored the Kohl McCormick Early Childhood Teaching Awards. The Kohl McCormick Awards honored metropolitan Chicago's finest educators who work with children between birth and age eight. These educators exemplify the best practices of quality early childhood teaching: dedication, innovation, leadership, respect for children and their families, and commitment to professional growth.
Below is a complete list of those teachers who were recognized by the Kohl McCormick Early Childhood Teaching Awards.
Joyce Acker
Lenora Akhibi
Tina Alvarado Patitucci
Debbie Appelbaum
Tina Archuleta
Yoko Avramov
Lloyd Barber
Anthony Bell
Maria Blank
Jeanne Bolt
Renae Brooks
Cathy Brown Mallare
DeCarla Burton
Martina S. Carter
Meredith Chambers
Mei-Ling M. Clapp
Barbara Clear
Bettye Cohns
Valerie Collins
Dayna Darby
Melinda Daubitz
Mildred Ebietomiye
Kim Edwards Anderson
Khadijat Enessy
Carol Engberg
Tracy Fisher


Adelina Flores
Cathy Foote
Anna Franczyk
Marla Garstka
Mark Gatsakos
Liana Giannoni
Carla Goldberg
Nicole Gorton
Liz Goss
Elizabeth Grelle Kruse
Veronica Griffin
Mary Hanson
Randy Heite
Camia Hoard
Pauline Jackson
Angela Jones
Maeve Kanaley
Edwina Klein
Linda Kraft
Theresa Kubasak
Stephanie Lane-Baker
Angel Janelle Lim
Marilyn Lindeman
Heather Madden
Rosemary Mangosing-Baker
Anne McKenna


Kate McLellan
Judith Mitchell
Lourdes Molina
Gloria Needlman, Ed.D
Ziomara Perez
Marilyn Peterson
Cora Petty
Leah Radinsky
Hertha Ramirez
Bonnie Rodin
Maria Salazar
Tobey Scafidi
Astrid Schuler
Merle Scharmann
Marisol Sierra
Luis Soria, Jr.
Aurelia L. Spurlark
Bernadette Tomasik-Kelly
Patricia Twymon
Susie Vaughan
Flor Villanueva-Winter
Lisa Washington
Delores Wedgeworth
Mary Woitas
Kristin Ziemke-Fastabend

PROGRAMS
William Hurt, Charles M. Schulz, Oprah Winfrey, and Dr. Shinichi Suzuki are just some of the luminaries who received our Media and Lifetime Achievement Awards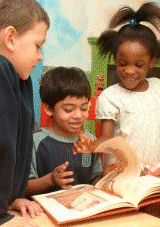 The Dolores Kohl Education

Foundation supports the

development of early literacy

skills through innovative

programs.